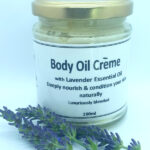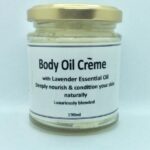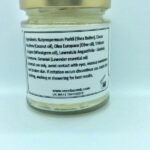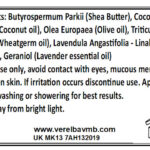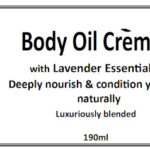 Body Oil Crème with Lavender Essential Oil
£15.99
A blend of nourishing and moisturising unrefined Shea butter, organic and pure oils. Pure Lavender essential oil is added to calm and soothe irritated skin. Mild antiseptic properties!
Ingredients: Organic Unrefined Shea Butter, Organic Extra virgin Olive Oil, Organic Cold-pressed Virgin Coconut Oil, Organic Wheatgerm Oil, Essential Oils
For best results massage into skin or scalp after showering or washing.