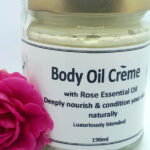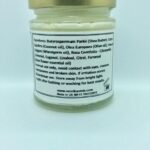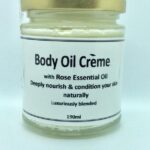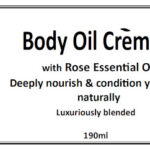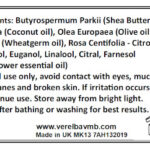 Body Oil Crème with Rose Essential Oil
£15.99
A blend of nourishing, moisturising unrefined Shea butter, organic and pure oils to naturally care for your skin. Rose essential oil is added to calm and condition troubled skin. Antioxidant properties and great for fine lines, lifts mood!
Ingredients: Organic Unrefined Shea Butter, Organic Extra virgin Olive Oil, Organic Cold-pressed Virgin Coconut Oil, Organic Wheatgerm Oil, Essential Oils
For best results massage into skin or scalp after showering or washing.